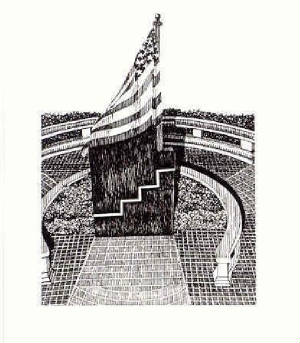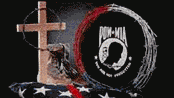 REMEMBER EVERY DAY

FREEDOM IS NOT FREE
LORAIN COUNTY 98 WHO GAVE ALL
| | | | | | | | |
| --- | --- | --- | --- | --- | --- | --- | --- |
| | | | | | CASUALTY | WASH. D.C. | WALL |
| LAST NAME | FIRST NAME | HOME CITY | BRANCH | RANK | DATE | PANEL | LINE |
| Adkins | Henry D. | Lorain | ARMY | SPEC 4 | 23-May-1971 | 3W | 51 |
| Ambrosio | Joseph G. | Elyria | ARMY | SPEC 4 | 27-Sep-1968 | 42W | 25 |
| Anderson | William J. Jr. | Lorain | ARMY | CPL. | 24-Aug-1969 | 19W | 105 |
| Arquillo | John D. | Lorain | ARMY | SGT. | 13-Oct-1969 | 17W | 72 |
| Baldauf | Raymond J. | North Ridgeville | MARINES | LCPL | 14-Feb-1969 | 32W | 30 |
| Balisteri | Cody A. | Sheffield Lake | NAVY | LTJG | 26-Oct-1966 | 11E | 107 |
| Barnhart | Earl E. Jr. | Lorain | MARINES | PFC | 25-May-1968 | 70W | 1 |
| Barry | Robert J. | Lorain | ARMY | PFC | 30-Sep-1968 | 42W | 45 |
| Began | John L. | Elyria | ARMY | PFC | 16-Aug-1968 | 48W | 22 |
| Benge | Wayne E. | Sheffield Lake | ARMY | SGT. | 23-Sep-1966 | 11E | 7 |
| Bergenstein | Dennis P. | Avon Lake | MARINES | CPL | 3-May-1967 | 19E | 21 |
| Blanton | Calvin Jr. | Lorain | MARINES | LCPL | 26-Oct-1969 | 17W | 119 |
| Bonko | Donald R. | Lorain | ARMY | CAPT. | 26-Nov-1965 | 3E | 114 |
| Brainerd | Fleming B. III | Amherst | ARMY | CAPT. | 26-May-1965 | 1E | 124 |
| Brundage | Michael L. | North Ridgeville | ARMY | SPEC 4 | 14-Aug-1969 | 19W | 39 |
| Byrne | James P. | Sheffield Lake | MARINES | SGT. | 8-Mar-1967 | 16E | 39 |
| Cameron | Robert C. | Elyria | ARMY | SPEC 4 | 26-Jun-1969 | 21W | 17 |
| Carrion | Jose A. | Lorain | ARMY | PFC | 7-Aug-1969 | 20W | 107 |
| Charles | Earl E. | Elyria | MARINES | SGT. | 9-Oct-1969 | 17W | 54 |
| Conrady | Michael J. | Sheffield Lake | ARMY | SPEC 4 | 1-Jun-1968 | 62W | 22 |
| Coon | Calvin K. | Elyria | MARINES | LCPL | 18-Sep-1968 | 43W | 32 |
| Corcino | Eddie N. | Lorain | MARINES | LCPL | 17-Sep-1969 | 18W | 101 |
| Cottrell | Timothy J. | Wellington | ARMY | SGT. | 27-Aug-1968 | 46W | 39 |
| Cottrell | Sidney A. | Wellington | ARMY | SPEC 4 | 4-Oct-1971 | 2W | 34 |
| Cowley | Thomas R. | Lorain | ARMY | SSGT. | 28-Aug-1966 | 10E | 53 |
| Daniel | Freddie L. | Lorain | ARMY | SPEC 4 | 27-Jun-1969 | 21W | 22 |
| DeJarnett | George W. | Elyria | ARMY | SPEC 4 | 29-Feb-1968 | 42E | 3 |
| Delaney | James P. | Lorain | ARMY | CWO | 10-Nov-1971 | 2W | 64 |
| Dulley | Kenneth | Grafton | ARMY | E 6 | 6-May-1969 | 25W | 11 |
| Ellis | Jesse L. | Elyria | ARMY | PFC | 29-Jan-1969 | 33W | 13 |
| Enczi | Raymond M. | Elyria | ARMY | SPEC 4 | 31-Oct-1968 | 40W | 64 |
| Enix | Jack G. | Lorain | MARINES | LCPL | 6-Jun-1968 | 59W | 1 |
| Fields | Larry E. | Lorain | MARINES | LCPL | 14-Jul-1967 | 23E | 70 |
| Fletcher | Robert W. | Lorain | MARINES | PFC | 28-Jul-1969 | 20W | 65 |
| Flood | Charles D. | North Ridgeville | ARMY | SPEC 4 | 10-Mar-1968 | 44E | 6 |
| Foster | William E. | Elyria | ARMY | SPEC 4 | 12-Sep-1968 | 44W | 37 |
| Fowler | David A. | Elyria | ARMY | PFC | 18-Jan-1970 | 14W | 42 |
| Francis | Carris M. | Elyria | MARINES | CPL. | 24-Mar-1970 | 12W | 38 |
| Galvan | Ricardo | Lorain | MARINES | PVT | 31-Dec-1968 | 35W | 12 |
| Gentkowski | John S. | Elyria | ARMY | PFC | 19-Apr-1971 | 4W | 134 |
| George | Leo A | Lorain | ARMY | PFC | 5-Jan-1969 | 35W | 38 |
| Gronsky | Dale | Henrietta Twp. | ARMY | SPEC 4 | 2-Apr-1970 | 12W | 81 |
| Hodorowski | Raymond | Lorain | MARINES | LCPL | 6-Mar-1967 | 16E | 28 |
| Horvath | Wayne S. | Amherst | MARINES | PFC | 30-Jun-1969 | 21W | 38 |
| Irvin | Richard L. | Sheffield | ARMY | SPEC 4 | 5-Aug-1969 | 20W | 97 |
| Jones | Norman Jr. | Elyria | ARMY | PFC | 18-Jun-1968 | 56W | 23 |
| Jones | Davis A. | Wellington | MARINES | LCPL | 2-Nov-1967 | 29E | 11 |
| Kegg | Donnie S. | Elyria | MARINES | PFC | 1-May-1968 | 53E | 38 |
| Kerr | Gaylord G. | North Ridgeville | ARMY | SSGT. | 3-Jun-1969 | 23W | 53 |
| Kocak | John A. | Lorain | ARMY | 1ST LT. | 19-Dec-1968 | 36W | 45 |
| Kotora | John L. | Vermilion | AIR FORCE | SGT. | 3-May-1970 | 11W | 92 |
| Laskay | Donald T. | Lorain | ARMY | PFC | 23-Jun-1969 | 22W | 122 |
| LaTorre | Edgardo R. | Lorain | ARMY | CPL. | 20-Aug-1969 | 19W | 80 |
| Lawson | Roger D. | Columbia Station | ARMY | PFC | 18-Jul-1969 | 20W | 15 |
| Livingston | Bruce B. | Lorain | MARINES | LCPL | 2-Sep-1967 | 25E | 86 |
| Logan | Richard M. | Elyria | ARMY | SGT. | 26-Oct-1969 | 17W | 122 |
| Marley | Kenneth C. | Wellington | ARMY | PFC | 13-May-1967 | 19E | 109 |
| McDaniel | George W. | Lorain | ARMY | PFC | 29-Apr-1967 | 18E | 115 |
| Milburn | Michael D. | Elyria | MARINES | LCPL | 6-Feb-1968 | 37E | 62 |
| Murphy | John L. | Lorain | MARINES | LCPL | 6-Feb-1968 | 37E | 63 |
| Murray | Brian T. | Lorain | ARMY | SPEC 4 | 5-Mar-1968 | 43E | 9 |
| Myers | Paul J. | Lorain | MARINES | PFC | 5-Feb-1968 | 37E | 41 |
| Nagy | Robert J. | Lorain | ARMY | PFC | 17-Oct-1967 | 28E | 28 |
| Orlando | Richard D. | Sheffield Lake | MARINES | LCPL | 27-Apr-1969 | 26W | 66 |
| Ortiz | Zeneido Jr. | Lorain | MARINES | PFC | 4-Dec-1968 | 37W | 41 |
| Ortiz | Jose H. | Lorain | ARMY | PFC | 28-Jun-1967 | 22E | 80 |
| Ostapchuk | Walter | Columbia Station | MARINES | LCPL | 5-Apr-1968 | 48E | 19 |
| Payne | Hubert J. | Vermilion | ARMY | PFC | 17-Nov-1967 | 30E | 11 |
| Pearl | Richard M. | Lorain | NAVY | SGT. | 21-Jul-1969 | 8W | 39 |
| Pechaitis | Matthew J. | Brownhelm | ARMY | 2ND LT. | 10-Jan-1966 | 4E | 62 |
| Perkins | Gary W. | Wellington | ARMY | CAPT. | 12-Mar-1968 | 44E | 30 |
| Price | Elbert F. Jr. | North Eaton | ARMY | CPL | 6-Nov-1967 | 29E | 34 |
| Ralich | Ronald | Lorain | MARINES | PFC | 29-May-1966 | 7E | 121 |
| Rupcic | Raymond E | Lorain | ARMY | 1ST LT. | 6-Apr-1965 | 1E | 101 |
| Sanchez | Angel L. | Lorain | ARMY | PFC | 22-May-1968 | 66E | 2 |
| Sawyers | Charles D. | Sheffield | ARMY | SSGT. | 11-Nov-1967 | 29E | 76 |
| Schneider | David F. | Avon | MARINES | CPL | 14-Feb-1968 | 39E | 39 |
| Schroeder | Glen M. | Elyria | ARMY | CPL. | 21-Oct-1969 | 17W | 103 |
| Scott | Warren T. | Oberlin | MARINES | CPL | 20-Sep-1967 | 26E | 97 |
| Shagovac | Peter W. Jr. | Lorain | MARINES | PFC | 1-Apr-1968 | 47E | 36 |
| Sheppard | Johnnie A. | Lorain | MARINES | CPL | 31-May-1968 | 62W | 17 |
| Smith | James D | Elyria | ARMY | PFC | 22-Sep-1966 | 10E | 133 |
| Smith | Patrick E. Jr. | Avon | ARMY | SGT. | 26-Nov-1968 | 38W | 69 |
| Snitch | John H. | Sheffield Lake | MARINES | LCPL | 15-Mar-1967 | 16E | 87 |
| Snyder | Thomas L. | Amherst | ARMY | SPEC 4 | 14-Sep-1969 | 18W | 87 |
| Springfield | William V. | Elyria | ARMY | SPEC 4 | 13-May-1969 | 25W | 111 |
| Strahm | Paul D. | Sheffield Lake | AIR FORCE | 1ST LT. | 14-Jan-1968 | 34E | 50 |
| Taylor | James T. | Grafton | MARINES | LCPL | 16-Dec-1967 | 32E | 13 |
| Threet | Troy T. | Elyria | MARINES | PFC | 10-Feb-1968 | 38E | 73 |
| Tolley | Edward R. | Lorain | MARINES | PFC | 12-May-1969 | 25W | 88 |
| Toth | Andrew J. Jr. | Lorain | NAVY | AE1 | 2-Mar-1971 | 4W | 39 |
| Vandegeer | Richard | Sheffield Lake | AIR FORCE | 2ND LT. | 15-May-1975 | 1W | 132 |
| VanMeter | Jake H. | LaGrange | ARMY | SSGT. | 7-Oct-1967 | 27E | 67 |
| White | Gene A. | Oberlin | MARINES | LCPL | 21-Jul-1967 | 23E | 106 |
| Whitmore | James C. | Elyria | ARMY | PFC | 9-Nov-1967 | 29E | 64 |
| Witty | Robert W. | South Amherst | MARINES | PFC | 17-Jun-1969 | 22W | 71 |
| Wolford | Billara | Sheffield | ARMY | SPEC 4 | 5-May-1968 | 55E | 36 |
| Word | William Ken | Lorain | ARMY | CPL. | 28-May-1969 | 23W | 13 |
Love, Honor, Remembrance
Lorain County's 98 Gone - But Never Forgotten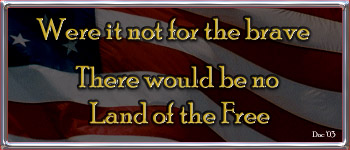 AMHERST — The Vietnam Veterans Memorial Committee of Lorain County is awaiting a decision from Amherst City Council on its proposal to add a museum to the memorial site on North Lake Street.

"During the dedication of the memorial, we had people that left some memorabilia at the base of the memorial and our historian Joyce Young collected them and labeled them," said Don Attie, president of the Memorial Committee.

"There's a lot of stuff people want to donate to us. Instead of throwing it away, we thought it would be an excellent idea to have a small museum."

It took 10 years for the committee to plan and raise funds to build the monument in the first phase of the project. Made of black granite shaped in the outline of Lorain County and topped with a bronze flag and eagle, the monument was unveiled in June 2007.

The memorial honors 98 men from Lorain County who lost their lives in the Vietnam War.

"We like that it honors the 98 men who made the ultimate sacrifice, that they are never forgotten nor their families for their sacrifice and when we're gone, that our kids and their kids be able to visit it and know that our vets all around the world are the reason we have freedom today that we so often take for granted," Attie said. "It's also educational for our future children. The educational element is probably the key. Isn't that what it's all about — our children?"

The final plans for phase II, building the museum, will be announced at a donor recognition dinner on Feb. 28 at the Veterans of Foreign Wars Elyria Post 1079, 500 S. Abbe Road. Doors open at 5:30 p.m. and dinner will be served at 6:30 p.m. with a program to follow. The dinner is $15 and no tickets will be sold at the door. Anyone interested in coming to the dinner should R.S.V.P. before Feb. 20 by calling Lynn at 967-7357. Seating is limited.

The memorial committee is also working with members of Sen. Sherrod Brown's staff to acquire a Huey helicopter used by the United States during the Vietnam war. They have also proposed acquiring a guard tower to add to the memorial site.

Funding for the memorial is provided by donations, fund-raisers and grants. The helicopter would be provided by the U.S. government.

"The helicopter will come from Army surplus," Attie said. "They'll actually donate a military piece, but you'll have to transport it.

"It probably won't be operable, but it will bring back a lot of memories for the veterans and their families."

Memorial unveiled in touching ceremony

SCOT ALLYN, Morning Journal Writer

06/24/2007

AMHERST -- The theme of a long overdue homecoming echoed through the emotionally moving dedication held yesterday on North Lake Street for the Vietnam Veterans Memorial of Lorain County.

More than 10 years in the planning, funding and building, the monument, of black granite in the shape of the county's outline, topped with a bronze American flag and eagle, was unveiled yesterday before a standing-room-only crowd just south of the Amherst Police Department. The memorial honors the 98 men from Lorain County who laid down their lives in the Vietnam War.

Amherst Police Chief Lonnie Dillon estimated the dedication crowd at about 1,200. About 650 of them were family members of the 98 Vietnam War dead, seated in folding metal chairs beneath white pavilions decorated with small American flags.

Guest speakers included U.S. Rep. Betty Sutton, Lorain County Prosecutor Dennis Will, Amherst Mayor Dave Taylor and Sam Felton Jr., a Lorain soldier who served three tours in Vietnam and was awarded the Navy Cross for his heroism in rescuing wounded Marines while under fire from the enemy.

''The ceremony was wonderful,'' Dillon said after the almost three-hour dedication. ''I'm glad they put (the memorial) here.'' Dillon said he was grateful for the weather, with a light cloud cover and cool breezes helping to forestall medical emergencies that could have been caused by heat and humidity.

Officers closed North Lake Street to motor traffic during the event, creating a quiet background for speakers. A vintage Bell 47 helicopter landed in the open field across the street from the memorial about 11 a.m., in a cloud of greenish-yellow smoke from a smoke grenade lobbed by Dave Spanski, site chairman for the committee, who has worked for years to make the memorial a reality.

Vietnam veteran Corky Pelton hopped out of the curved Plexiglas bubble at the front of the aircraft and walked through the smoke, across North Lake Street and to the memorial, where he delivered a folded American flag to Junior Reserve Officers Training Corps units that included Southview High School Army, Elyria High School Army and Lorain Admiral King High School Navy groups. The flag was raised on the highest of eight flagpoles that surround the memorial and fluttered on gentle breezes while flags for all five branches of America's fighting forces, the Ohio state flag and the black and white POW-MIA flag were raised in unison.

Setting a respectful tone that was followed through the ceremonies, the crowd stood at attention in silence punctuated by birdsongs and the snapping of camera shutters.

Vietnam veteran Don Attie, with a white beard, wire-frame glasses and olive-drab fatigues with his sleeves rolled up, served as the master of ceremonies. Attie is also the fundraising chairman of the committee that created the memorial.

''Our veterans gave us the freedoms we enjoy today,'' he said. ''They will always be number one in my book.''

Sutton said the memorial was an important achievement that was probably years too late.

''We owe a debt of gratitude that can never be repaid for the lives that were lost in Vietnam,'' she said. ''But we try in our small way to give back what is long overdue.''

Taylor said his city was grateful to have the memorial to Lorain County's heroes.

''This memorial will remind us of the sacrifice and the pain endured by the slain soldiers' families and friends,'' he said.

Vietnam veteran Dennis Will reminded the crowd of the nine million who served in the Vietnam War and the more than 58,000 who lost their lives there. Each of America's wars in the 20th Century had a defining phrase, he said, except for the Vietnam War.

''World War One was the war to end all wars, and World War Two was fought by The Greatest Generation,'' he said. ''But we struggle to find a phrase for the Vietnam War. (Medal of Honor winner) Peter Lemon called it The Defining War. We discovered ourselves in it, directly or indirectly, and it has defined and developed a generation of leaders.''

A poem of mourning was read by Pastor Mike Plog of Faith Baptist Church, and Attie introduced Felton as a boyhood friend who, even before his military service, displayed heroism by saving a young boy's life at the Hot Waters Marina.

The tall, burly Felton, also wearing a white beard and Army fatigues, described conditions in Vietnam as almost unbearable.

''You looked at the man next to you for support,'' he said. ''Black, white or latino, it didn't matter. I experienced a lot of terrible things and a few uplifting things. Today we're all family, Lorain County's extended family. (The 98 fallen comrades) will be forever young and God knows they will be forever in our hearts.''

A huge C-130 cargo plane with four propeller engines flew over at low altitude, and a single-engine SNJ/T6 Texas trainer airplane flew over later in the ceremony.

The Soldiers of History, a military re-enactment group based at VFW Post 3341 in Grafton, performed a maneuver behind the memorial, emerging from woods surrounding a Vietnam-era Huey helicopter that was displayed for the dedication. The movements of the 19 were narrated by Vietnam veteran Tom Temerario, who explained they were on patrol when they received a radio message to take the top of a hill and secure an objective.

One by one, the re-enactors crept from the trees in full uniforms and helmets, carrying M-16 rifles or .44 automatic pistols, wearing backpacks or bedrolls. Some had beard stubble or mustaches, ammunition belts draped over their shoulders, binoculars around their necks or flashlights clipped to their belts. A few had crumpled cigarette packs on elastic bands around their helmets.

Their ranks included Vietnam vets, such as Stanley Pijor, 56, of Grafton. Pijor served in Danang from 1971 to 1972, he said. He wore a uniform he purchased on the Internet and carried an M-79 grenade launcher from the 1970s, he said.

The Soldiers of History were led by John Lescher, 59, who was in the 101st Airborne Division in the early 1970s. Yesterday he portrayed a radio transmitter operator, carrying a 20-pound portable radio on his back and an M-16 rifle in his hands.

''This was stunning, it was the best event we've ever attended,'' Lescher said. The group has uniforms and equipment from America's armed conflicts from the French and Indian Wars to the Iraq War, he said.

After emerging from the woods east of the site, they fanned out, surrounded the memorial, and Temerario declared the perimeter secure.

''Let the unveiling begin and welcome our brothers home,'' he said.

The memorial was covered with an olive-drab parachute that snagged on the cast-bronze eagle as it was pulled down, bending the eagle at its legs. Site chairman Dave Spanski said the eagle, which has 98 feathers for the 98 Vietnam dead, would later be repaired.

Temerario read aloud the names of the 98 fallen, as members of their families walked to the granite monument to lay down tributes to their lost loved ones. Many laid down roses, and other mementoes included a pair of black leather combat boots worn in Vietnam.

Vietnam veteran David Jones, 60, of Ashland, honored his identical twin brother, Davis A. Jones, a Marine lance corporal who died Nov. 2, 1967, in Quang Nam province. The Jones brothers grew up in Loudonville and Wellington. Jones laid down a single rose and a newspaper clipping about his brother, his best friend Russ Sword, and a Marine corporal from North Royalton who was killed in Iraq last August.

''My brother and I and Russ all joined the Marines together,'' Jones said. About a dozen members of his family attended the dedication, he said.

The Soldiers of History escorted the family members through the ceremony, while patriotic music played, including marches by John Philip Sousa.

A three-gun volley was fired by the Cleveland chapter of the Vietnam Veterans of America, and ''Taps'' was played by Noah Fernandez and Joey Szabo. ''Amazing Grace'' was played on bagpipes by Bob Durrach, of the Irish Heritage Pipe Band of Avon and Bob Kish, a Vermilion police officer who performs with the Cleveland Police Pipes and Drums.

Elyria Mayor Bill Grace attended the dedication.

''I've never been to such a moving ceremony,'' Grace said. ''It's a wonderful tribute to those who made the ultimate sacrifice.''

After the dedication, Attie said he hoped the monument would help the families of the men who died all those years ago.

''I hope we brought some type of closure and started a healing process for families, friends and veterans,'' he said. ''I consider this Mission Accomplished on a job long overdue.''

Rose Drozdowski, whose brother Bob Nagy died in Vietnam, said she was pleased with the dedication.

''I'm drained, but I'm happy,'' she said. ''It's time to close a chapter.''

sallyn@morningjournal.com
Vietnam memorial to be dedicated today

Brad Dicken | The Chronicle-Telegram

AMHERST — For years, the Vietnam Veterans Memorial Committee has been trying to raise money to honor the

98 Lorain County residents who died in the Vietnam War.

Today, the memorial its members worked so hard to build will be unveiled in Amherst.

"It will be a day of honor and respect," said Joyce Young, the committee member who headed up research on the local soldiers who died in Southeast Asia.

Young's former husband served in the war, and she lost two of her high school classmates in the war. While a student at Cedarville University, she was a member of a group of students who prayed not only for peace, but also for

the soldiers.

The soldiers who did return home weren't always welcomed back warmly, she said. They often faced insults and disrespect from many who opposed the unpopular war. Things have changed, she said.

"We are thrilled because it's the lack of respect back then versus the understanding today," Young said.

Richard Corbin, a former committee member from Lorain and a Vietnam veteran himself, said he's glad to see that the soldiers who died so far from their families are finally being honored locally. It means a lot, he said, to their families, their friends and the soldiers who survived to come home.

"All these guys will be etched in stone, not just on a piece of paper," he said.

Kenny Layport, the president of the committee and also a Vietnam veteran, said it was hard work raising money for the memorial, which features a granite block with the names of the fallen carved into it.

The memorial will be dedicated in a ceremony today at 11 a.m.

Organizers say the dedication could draw up to 2,000 people.

Contact Brad Dicken at 329-7147 or

bdicken@chroniclet.com
Long wait comes to a close for veterans memorial

SCOT ALLYN, Morning Journal Writer

06/15/2007

AMHERST -- When the Vietnam Veterans Memorial of Lorain County is dedicated Saturday, motorists should prepare for delays and detours.

The memorial, honoring the county's 98 men who died in the Vietnam War, is off North Lake Street south of the Amherst Police Department.

Advertisement

Amherst police Lt. Joe Kucirek said North Lake Street from SR 2 south to West Martin Avenue will be closed June 23 from 9 a.m. to about 2 p.m. Drivers leaving SR 2 at the Oak Point Road/North Lake Street exit will be routed north on Oak Point Road during those hours, he said.

Don Attie, spokesman for the committee that created the memorial, said remote parking will be available at six locations, with shuttle buses to bring attendees to the dedication:

-- Faith Baptist Church, 440 North Lake St. This lot will be available only to the families of the 98 men who are being honored at the memorial and anyone who is handicapped.

-- Josiah Harris Elementary School, 393 South Lake St.

-- Amherst Junior High School, 548 Milan Ave.

-- KTM Sportsmotorcycles, 1119 Milan Ave.

-- The Cleveland Clinic, 5700 Cooper-Foster Park Road.

-- Motorcycles will be parked on the utility road behind the Amherst American Legion Post 118, 921 North Lake St. Motorcyclists will be directed there as they leave SR 2.

Amherst police officers will be at each parking area to assist attendees. Parking will not be allowed at the police department or the memorial, Kucirek said.

As many as 2,000 people could show up for the dedication, scheduled from 11 a.m. to 1 p.m., according to Attie. All the available seating is reserved for the than 640 family members of the honorees who have already registered for the event, Attie said. Others are encouraged to bring lawn chairs, he said.

Free bottled water and portable toilets will be available.

The program will begin with two Vietnam veterans delivering an American flag by helicopter, Attie said. They will land across the street from the memorial and an honor guard will receive the flag and carry it to the ceremony. Speakers will include Sam Felton Jr., a Lorain vet who was awarded the Navy Cross for his service in Vietnam.

Amherst Mayor Dave Taylor and Lorain County Prosecutor Dennis Will, who is a Vietnam veteran, will also speak.

Vietnam veteran Dennis Munoz will sing ''The Star-Spangled Banner'' and a Huey helicopter of Vietnam vintage will be displayed.

ŠThe Morning Journal 2007
MISSION
A non-profit organization whose sole mission is to build a Memorial to honor the 98 men from Lorain County who died in Vietnam.
PURPOSE
To assure that what these brave young men and their families sacrificed for our country will always be remembered.

According to the May newsletter, which will be the last one that I will receive, another website has been developed. I had no knowledge of this until receiving the newsletter, but quickly checked it out at

www.lorainvietnamvets98.com

. I was saddened to see that it was a duplicate of this site, less the graphics. At this point, I don't see the sense of receiving the newsletter and uploading, as you can get it from the copycat site. Sorry readers, but apparently the committee has decided that this site is not good enough.
Thanks for the opportunity to share my heart with those that support the 98 men from Lorain County who gave all. Incidently, I have created a new website for all veterans and troops - please stop by and check out latest news for troops, veterans, and pow/mia issues - be sure and bookmark - it's a pretty lengthy link:
This site is dedicated to the 98 Men from Lorain County who gave all.

Webkeeper - Dawn Dixon

With love and honor to my brother and all of the 98,

Sgt. Patrick E. Smith, Jr. Silver & Bronze Star Recipient, A Company, 5/7 Air Cav. Div.

Tai Ninh Vietnam - Nov. 26, 1968