VA's Online RX Refill Service the Right Prescription for Vets

November 23, 2005

Secretary Nicholson: Service is "Fast, Easy and Secure"
WASHINGTON – Tens of thousands of veterans are now receiving their prescription drug refills from the Department of Veterans Affairs (VA) with greater convenience, speed and security, thanks to a new service available to veterans over the Internet.

More than 70,000 prescriptions have been refilled using the latest service added to VA's "MyHealtheVet," the personal online health record system designed for veterans in the VA health care system. The prescription refill service began on Aug. 31.

"VA's MyHealtheVet prescription refill service is proving to be extremely successful in providing America's veterans with fast, easy and secure access to their important medications," said the Honorable R. James Nicholson, Secretary of Veterans Affairs. "Given the overwhelmingly positive response VA has received to this initiative from our veterans, we anticipate that thousands more veterans will choose to take advantage of this convenient service."

The secure online prescription refill service has quickly emerged as one of the more popular features in the MyHealtheVet system, which connects with VA's widely respected electronic records system.

When a veteran orders a prescription refill, the request is routed to VA's computer system to be filled by one of the department's outpatient mail pharmacies. The refill is then sent directly to the veteran, eliminating the need for a trip to the pharmacy and a wait in line.

On Veterans Day, Nov. 11, 2005, MyHealtheVet marked its second anniversary by adding three new health records that veterans can keep in a secure electronic environment and make available to VA health professionals nationwide – blood oxygen levels taken from a pulse oximeter, daily food intake in the Food Journal, and physical activity and exercise in the Activity Journal.

By last month, more than 100,000 veterans had signed up to use MyHealtheVet, which is located on VA's Web site at www.myhealth.va.gov.

Among the services available to veterans, their families and VA care providers through the online personal record are the ability to track health conditions – entering readings such as blood pressure and cholesterol levels – and to record medications, allergies, military health history, medical events and tests.

Veterans can also include personal information, such as emergency contacts, names of medical providers and health insurance information. They can access health information on the Internet from VA, MedlinePlus from the National Library of Medicine, and Healthwise, a commercial health education library.

Future expansion of MyHealtheVet will allow VA patients to view appointments and co-payment balances, access portions of their medical records, and give access to their records to doctors, family members and others.

# # #

People wishing to receive e-mail from VA with the latest news releases and
updated fact sheets can subscribe at the following Internet address:
http://www.va.gov/opa/pressrel/opalist_listserv.cfm
No Across-the-Board Review of PTSD Cases – Secretary Nicholson
November 10, 2005



WASHINGTON – The Department of Veterans Affairs (VA) will not review the files of 72,000 veterans currently receiving disability compensation for post-traumatic stress disorder, the Department's secretary announced today.

On May 19, 2005, VA's Inspector General reported on an examination of the files of a sample of 2,100 randomly selected veterans with disability ratings for post-traumatic stress disorder (PTSD). The IG cited insufficient documentation in the files and a dramatic increase in veterans filing for disability compensation for post-traumatic stress disorder since 1999.

"We have now just completed our own careful review of those 2,100 files cited in the IG's report,' said the Honorable R. James Nicholson, Secretary of Veterans Affairs. "The problems with these files appear to be administrative in nature, such as missing documents, and not fraud."

"In the absence of evidence of fraud, we're not going to put our veterans through the anxiety of a widespread review of their disability claims,' Nicholson said."Instead, we're going to improve our training for VA personnel who handle disability claims and toughen administrative oversight."

"Not all combat wounds are caused by bullets and shrapnel," Nicholson added. "We have a commitment to ensure veterans with PTSD receive compassionate, world-class health care and appropriate disability compensation determinations."

# # #

People wishing to receive e-mail from VA with the latest news releases and
updated fact sheets can subscribe at the following Internet address:
http://www.va.gov/opa/pressrel/opalist_listserv.cfm
Vets copayment set to increase by $1 beginning January 2006

Department of Veterans Affairs

News Release

FOR IMMEDIATE RELEASE

November 16, 2005

Office of Public Affairs - Media Relations

Washington, DC 20420

(202) 273-6000

www.va.gov

VA Prescription Co-Pays to Increase by $1


WASHINGTON – Co-payments for outpatient medicines prescribed through Department of Veterans Affairs (VA) medical facilities will rise by $1, according to an announcement today by VA. The $1 increase for a 30-day supply of prescription drugs will take effect on January 1, 2006, the first change in VA prescription drug co-payments in four years.


"Through sound management practices, efficient pharmacy operations and price negotiations that put veterans first, VA has been able to contain prescription drug costs," said the Honorable R. James Nicholson, Secretary of Veterans Affairs, noting that co-payments paid by veterans will still be lower than similar expenses in the private sector.


The increase to $8 from $7 for a 30-day supply of prescription drugs is required by federal law, which bases VA's co-payments for outpatient prescriptions on increases in the Medical Consumer Price Index.
The $1 increase will not affect veterans who have an injury or illness connected with their military service resulting in a 50 percent or greater disability. Also known as "Priority Group 1" veterans, these patients will see no change in their current prescription drug benefit, Nicholson said.


Other veterans with less pronounced service-connected ailments – those classified as Priority Groups 2 through 6 – will see their prescription drug co-pays rise by $1, but their annual out-of-pocket expenses for VA medicine will remain capped. The new cap will rise to $960 per year, up $120 from the previous level. This means veterans in Priority Groups 2 through 6 will pay no more than $960 annually for VA outpatient medicine.

Veterans who have no injury or illness related in any way to their prior military service – referred to as Priority Groups 7 and 8 – will also see their co-payments increase, but there is no cap on annual payments for outpatient medicine.


Not all prescription drugs will be subject to the $1 increase. Outpatient medications not subject to co-payments include:


· Medication for treatment of a service-connected disability;
· Medication for a veteran who has a service-connected disability of 50 percent or more;
· Medication for a veteran disabled by 50 percent or more for unemployability;
· Medication for a veteran whose annual income does not exceed the amount of VA pensions;
· Medications for health problems that may be linked to Agent Orange for Vietnam veterans, to radiation exposure, to undiagnosed illnesses of Persian War veterans, or for new veterans within two years of discharge after serving in a combat theater.

Respectfully,

Joseph A. Jennings III
Exec. Dir.
VVA "BUCKEYE" State Council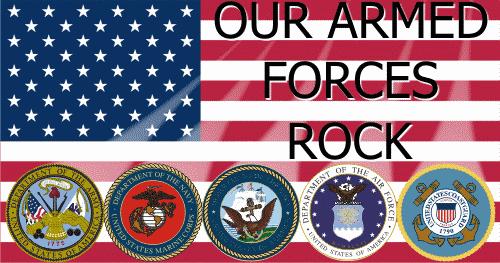 Our hearts and prayers go out to the families, friends and marine brothers and sisters of the fine men lost this week in Iraq from the 3/25 stationed in Brook Park, Ohio.
UNIT HISTORY
The 25th Marine Regiment is a command that stretches across most of the Northeastern United States. Regimental headquarters is located in Worcester, Massachusetts, and its battalions are located throughout the region. First Battalion is located at Camp Edwards, Massachusetts; Second Battalion is headquartered in Garden City, New York; and Third Battalion in Brookpark, Ohio.

The 3rd Battalion, 25th Marines also stretches across a vast area. Headquarters & Service Company is situated in Brookpark, Ohio; India Company is located in Buffalo, New York; Kilo Company is the southernmost, head quartered in Moundsville, West Virginia; Lima Company is located in Columbus, Ohio; and Weapons Company is located in Akron, Ohio.

The Marines of the 25th Marine Regiment have distinguished themselves since their activation on May 1, 1943. The 25th fought in the battles of Saipan, Tinian, Kwajalein Atoll, and Iwo Jima. In 1945 the Regiment was deactivated. World War II had ended. On July 1, 1962 the 25th was reactivated as a Marine Corps Reserve Unit. This proud Regiment has continued to train in "every clime and place" for its important role in the defense of our nation.

The Marines of 3rd Battalion, 25th Marines have a distinguished reputation. During the battle for Iwo Jima, our battalion was tasked with the securing of Airfield One, then further tasked with pushing northward into the heart of the Japanese defenses. Colonel Justice Marino Chambers received the Congressional Medal of Honor for his actions as the Commander of 3/25 during the battle of Iwo Jima. His citation reads, in part, that while "exposed to relentless fire, he coolly reorganized his battle-weary men, inspiring them to heroic efforts by his own valor and in leading an attack on the critical, impregnable high ground." His medals are displayed in the trophy case located at H&S Brookpark, Ohio.

The Marines of the 3rd Battalion 25th Marines have distinguished themselves recently as well. During Operation Desert Storm, the Marines of 3/25 were called to active duty to support operations conducted in Southwest Asia. Although the Marines of 3/25 did not deploy to Southwest Asia, they played a key role by participating in other operation the Marine Corps was committed to support. Marines from 3/25 found themselves in Norway, Panama, and Honduras. The tradition of excellence continues!

In addition every year, 3/25 and others, participates in an (AT) Annual training Exercise. These training exercises have taken the unit to North Carolina, California, Wisconsin, Alaska, Norway, Aruba and West Africa (WATC), Curacao (Dutch Bi-lat), Israel and Peru (Unitas).

Copied from http://www.mfr.usmc.mil/4thmardiv/25thmar/3dbn/cok/historypage.htm
Subject: Fw: Reid -- Veterans Benefits

For Immediate Release Friday, April 15, 2005

Contact: Tessa Hafen 202-224-9521

SENATE ACCEPTS REID AMENDMENT TO GIVE FAIR BENEFITS TO SEVERLY DISABLED VETERANS


Washington, D.C. - The U.S. Senate has accepted an amendment by Sen. Harry Reid (D-NV), the Democratic Leader, to provide fair benefits for a group of severely disabled military veterans.

The measure would allow veterans classified as "unemployable" by the Veterans Administration to get both their disability and retirement pay immediately. Under current Administration policy, those veterans now must forfeit part of their retirement pay if they get disability benefits - a policy known in military circles as the ban on concurrent receipt.

"I have worked for many years to end the ban on concurrent receipt," said Reid. "It's an unfair and outdated policy that keeps our veterans from getting the full pay they deserve. It's especially upsetting that the Administration insists on applying this policy to unemployable veterans, when Congress intended to exempt them last year."

In 2003, Congress passed Reid's legislation to allow disabled retired veterans with at least a 50% disability rating to become eligible for full concurrent receipt benefits over a ten year period. Last year, Congress passed legislation by Reid, Sen. Carl Levin (D-MI), and Rep. Michael Bilirakis (R-FL) to eliminate the 10-year phase-in period for veterans who are 100% disabled.

However, the Administration did not implement the legislation for all of America's most severely disabled veterans. They removed the 10-year waiting period for those veterans who were classified by the VA as 100% disabled, but not for those who were classified at a lower disability percentage but were still declared "unemployable."

Reid introduced an amendment to the Emergency Supplemental Appropriations Bill directing the Pentagon to eliminate the 10-year waiting period for veterans designated as "unemployable." The Senate has now accepted the amendment.

"I am happy to say the Senate has agreed to my amendment," said Reid. "It was approved by a bipartisan group of Senators, and we have support in the House as well. I hope now the Administration will do the right thing, and give fair compensation to our "unemployable" disabled veterans. And I hope soon Congress will end the ban on concurrent receipt entirely, for all veterans."

Reid has reintroduced legislation to eliminate the ban on concurrent receipt altogether. That measure is pending in the Senate.

[Non-text portions of this message have been removed]
---
Yahoo! Groups Links

Some Creditors Make Illegal Demands on Active-Duty Soldiers

By DIANA B. HENRIQUES

Sgt. John J. Savage III, an Army reservist, was about to climb onto a troop transport plane for a flight to Iraq from Fayetteville, N.C., when his wife called with alarming news: "They're foreclosing on our house."

Sergeant Savage recalled, "There was not a thing I could do; I had to jump on the plane and boil for 22 hours."

He had reason to be angry. A longstanding federal law strictly limits the ability of his mortgage company and other lenders to foreclose against active-duty service members.

But Sergeant Savage's experience was not unusual. Though statistics are scarce, court records and interviews with military and civilian lawyers suggest that Americans heading off to war are sometimes facing distracting and demoralizing demands from financial companies trying to collect on obligations that, by law, they cannot enforce.

Some cases involve nationally prominent companies like Wells Fargo and Citigroup, though both say they are committed to strict compliance with the law.

The problem, most military law specialists say, is that too many lenders, debt collectors, landlords, lawyers and judges are unaware of the federal statute or do not fully understand it.

The law, the Servicemembers Civil Relief Act, protects all active-duty military families from foreclosures, evictions and other financial consequences of military service. The Supreme Court has ruled that its provisions must "be liberally construed to protect those who have been obliged to drop their own affairs to take up the burdens of the nation."

Yet the relief act has not seemed to work in recent cases like these:

ķAt Fort Hood, Tex., a soldier's wife was sued by a creditor trying to collect a debt owed by her and her husband, who was serving in Baghdad at the time. A local judge ruled against her, saying she had defaulted, even though specialists say the relief act forbids default judgments against soldiers serving overseas and protects their spouses as well.

ķAt Camp Pendleton, Calif., more than a dozen marines returned from Iraq to find that their cars and other possessions had been improperly sold to cover unpaid storage and towing fees. The law forbids such seizures without a court order.

ķIn northern Ohio, Wells Fargo served a young Army couple with foreclosure papers despite the wife's repeated efforts to negotiate new repayment terms with the bank. Wells Fargo said later that it had been unaware of the couple's military status. The foreclosure was dropped after a military lawyer intervened.

Little-Known Legislation

The relief act provides a broad spectrum of protections to service members, their spouses and their dependents. The interest rate on debts incurred before enlistment, for example, must be capped at 6 percent if military duty has reduced a service member's family income.

The law also protects service members from repossession or foreclosure without a court order. It allows them to terminate any real estate lease when their military orders require them to do so. And it forbids judges from holding service members in default on any legal matter unless the court has first appointed a lawyer to protect their interests.

The law is an updated version of the Soldiers' and Sailors' Civil Relief Act, which was adopted on the eve of World War II and remained largely unchanged through the Persian Gulf war of 1991. But in July 2001, a federal court ruled that service members could sue violators of the relief act for damages. And the terrorist attacks on Sept. 11 prompted Congress to take up a long-deferred Pentagon proposal to update the old act. The revised statute, clearer and more protective than the old one, was signed into law in December 2003.

But the news was apparently slow in reaching those who would have to interpret and enforce the law.

"There are 50,000 judges in this country and God knows how many lawyers," said Alexander P. White, a county court judge in Chicago and the chairman of one of the American Bar Association's military law committees. "Are people falling down on the job - the judges, the bar, the military? Probably." And broad understanding of the law "is not going to happen overnight."

Military lawyers, credit industry organizations and some state courts and bar associations have also tried to spread the word about the new law. But these efforts are not enough, said Col. John S. Odom Jr., retired, of Shreveport, La., who is a specialist on the act. "What we need is a way to reach Joe Bagadoughnuts in Wherever, Louisiana," he said. "Because that's where these cases are turning up."

One reason they are surfacing in unlikely places is the Pentagon's increased reliance on Reserve and National Guard units that do not hail from traditional military towns, said Lt. Col. Barry Bernstein, the judge advocate general for the South Carolina National Guard. When these units are called up, he said, their members find themselves facing creditors and courts that may never have dealt with the relief act.

As a result, some service members heading off to war have confronted exactly the kinds of problems the law was supposed to prevent. The Coast Guard alone handled more than 300 complaints last year; military law specialists say the numbers are probably higher in the branches sending troops abroad.

Financial Difficulties

Sergeant Savage's lender eventually dropped its foreclosure against him after receiving repeated warnings from military lawyers at Fort Bragg, N.C. But damage was done. The foreclosure dispute remained on his credit history, hurting his ability to revive his struggling wireless Internet connection business when he returned home to Asheboro, N.C., he said. By then he had retired on full disability after being seriously injured while working on a sabotaged electrical system at the former Baghdad Convention Center.

Sergeant Savage has not let the matter end. Represented by Colonel Odom, he has filed a lawsuit in federal court in Greensboro, N.C. He says the EverHome Mortgage Company, a unit of the EverBank Financial Corporation in Jacksonville, Fla., violated the relief act by failing to cap his mortgage at 6 percent, wrongfully initiating foreclosure and, after dropping the foreclosure, failing to remove information about it from his credit history.

The mortgage company denied that it violated the act or treated Sergeant Savage unfairly. His case "has unique and extenuating circumstances" that will be raised when the dispute comes to trial, Michael C. Koster, EverHome's president, said in a written statement.

"We are confident that court documents will reveal that EverBank treated Mr. Savage equitably and worked diligently to resolve this matter," Mr. Koster said.

Extent of Coverage

When Sgt. Michael Gaskins of Fort Hood, Tex., was sent to Iraq last April, his wife, Melissa, was left to cope with a dispute over a delinquent loan from the Tallahassee Memorial Hospital credit union; the couple took out the loan just before Sergeant Gaskins enlisted in November 2001. When the credit union took the couple to court in Texas last year, a military lawyer at Fort Hood alerted the local judge that the new relief act required that the case be deferred because Sergeant Gaskins was abroad.

But on Feb. 18, a county court judge in Gatesville, Tex., ruled that Mrs. Gaskins had lost the case by default. She was ordered to pay the credit union more than $6,000 and turn over the family truck, which secured the loan. Colonel Odom, who is also representing the couple, is trying to have the default judgment overturned, in part on the ground that the relief act protects spouses as well as service members.

The credit union in Tallahassee, Fla., disputes that. "It's our position the act does not protect her," said Palmer Williams, a lawyer for the organization. Judge Susan R. Stephens, the county judge who signed the default judgment, said she did not think that Mrs. Gaskins had ever invoked the relief act but said she would review the matter when it came before her.

The relief act was also supposed to prevent the kind of situation that the marines returning to Camp Pendleton faced when they discovered that their cars and other possessions had been sold to cover towing and storage fees.

"The act says you need a court order to do that, and you can't get a court order without notice to the service member," said Maj. Michael R. Renz, director of the joint legal assistance office there. "I've got six attorneys here, and each one of us has handled at least two or three of these cases within the last eight months."

'I'm Not Sleeping'

Stephen Lynch, a civilian lawyer for the Coast Guard in Cleveland, said he had stepped in repeatedly over the past year to help service members invoke their rights under the act.

One of them is a young soldier sent to east Asia, leaving a wife and two children at home in northern Ohio. His periods of unemployment and the death of a newborn daughter last July left the young family struggling financially. Their situation was aggravated by delays in the processing of his first military paychecks, said Mr. Lynch, who asked that the couple's name not be used because their debt problems could hurt the soldier's career.

The soldier's wife said she had tried for months to renegotiate their mortgage with Wells Fargo Home Mortgage. But on March 8, just three weeks after paying the bank $3,000 that the U.S.O. had raised on her behalf, she was served with foreclosure papers.

"I'm having anxiety attacks," the wife said in an interview that night. "I'm not sleeping." She said she was especially worried about how much to tell her husband. "The other military wives I've spoken to all say, 'Don't let them know you're upset; don't let them hear you cry.' "

Kevin Waetke, a spokesman for Wells Fargo, said the foreclosure action was dropped as soon as Mr. Lynch contacted the bank's lawyers. The bank had not known the couple was eligible for relief, he said.

Different Experiences

A Coast Guardsman, Kevin Cornell, was baffled by his experience with Citigroup's credit card unit. When he enlisted, he had a Citibank card and another from Sears, whose credit card operations Citibank acquired in late 2003. When he applied last fall to have the interest rates on both cards capped at 6 percent, Citibank did even better: it cut the rate on his pre-enlistment balance to zero.

But the Sears card was another story; a different Citibank employee refused to make the interest rate cut on that card retroactive to his date of enlistment, as the new relief act requires. Again, Mr. Lynch intervened. But he said he wondered how many other service members had been misinformed.

Janis Tarter, a spokeswoman for the bank, said the company's policy was to go beyond the requirements of the relief act on all its credit cards. "We regret the difficulty that our customer encountered," Ms. Tarter said. "It is not representative of the level of service we work to provide."

Burden of Enforcement

Some problems that military personnel are confronting suggest that the new law may need more work by Congress. For example, although mandatory arbitration clauses are becoming increasingly common in credit agreements, arbitration is not even mentioned in the relief act.

But the biggest problem, both bankers and military lawyers say, is that the enforcement of the act rests initially on the shoulders of the service members themselves. They must notify their creditors or landlords of their military status to invoke their rights under the act. It is one more chore for a soldier getting ready for overseas duty, and it often does not get done properly.

And if a landlord or creditor, out of ignorance or intransigence, refuses to comply with the act, the service member may not have the time or money to fight back, said Capt. Kevin P. Flood, a retired Navy lawyer.

"Sure, if you take them to court and win, you can even collect damages," Captain Flood said. "But most of our people are not in that position. They are just regular Joes, and they don't have the money to hire a lawyer."
For More Info - click below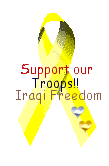 NEWS RELEASE: 04-088 November 9, 2004

AAFES MEDIA CONTACT: JUDD ANSTEY - anstey@aafes.com

How to send support to "Any Service Member"

DALLAS - With the holidays quickly approaching, many Americans are searching for ways to reach out to troops stationed overseas. Anticipating a rush of mail from well-wishers, the Department of Defense (DoD) announced last week that, "Due to security concerns and transportation constraints, DoD no longer accepts items to be mailed to 'Any Service Member.'"

Fortunately, those wishing to send support to troops overseas have another option. The Army & Air Force Exchange Service's (AAFES') "Gifts from the Homefront" and "Help Our Troops Call Home" programs allow anyone to make a direct contribution towards the morale of deployed troops without compromising security or increasing the strain on the military mail system.

DoD reports that some people have tried to avoid this prohibition by sending large numbers of packages to an individual service member's overseas address, which, according to the DoD, clog the mail system and cause unnecessary delays in delivery and military APO cannot guarantee delivery by a specific date due to processing constraints.

"Gifts from the Homefront" certificates, which can be purchased by any individual, business or civic organization, allow troops to purchase items of necessity and convenience at PX and BX facilities around the world including 51 Exchanges in Operations Iraqi and Enduring Freedom. The gift certificates may also be personalized with a message to troops who find themselves so far from home.

Because the gift certificates can be used for merchandise already stocked at contingency locations, "Gifts from the Homefront" are a safe alternative to traditional care packages that place unnecessary strain on the military mail system and present Force Protection issues. Service members can purchase exactly what they need with the certificates because they can be applied to a wide range of products. Reports from Iraq and Afghanistan indicate that the certificates are being used for the latest CDs and DVDs, comfort items such as snacks and beverages and phone cards for those all-important calls home.

AAFES' Commander Maj. Gen. Kathryn Frost says that "Gifts from the Homefront" and "Help our Troops Call Home" are excellent ways for all to show they care. "I encourage every American who is concerned about the welfare of deployed troops to buy a gift certificate or a phone card" said Maj. Gen. Frost. "While these troops are doing superhuman tasks in countries half away around the world, we must remember that, after all, they too are human and the holidays can be a tough time to be away from friends and family. Something as simple as a $20 Gift Certificate or $39 phone card can deliver the much-needed 'connection home' troops crave during the holiday season."

Those wishing to send "Gifts from the Homefront" can log on aafes.com or call 1-877-770-4438. "Help Our Troops Call Home" phone cards are also available at aafes.com or by calling 800-527-2345. From there, the gift certificates and/or phone cards may be sent to an individual service member (designated by the purchaser) or distributed to "any service member" through the USO, American Red Cross, Air Force Aid Society or Fisher House.

"Gifts from the Homefront" and "Help Our Troops Call Home" phone cards can be addressed to "any service member" or individual service members.

The gift certificates can be redeemed at any AAFES facility in the world including 51 locations in Operations Iraqi and Enduring Freedom, including 29 in Iraq, 10 in Kuwait, 5 in Afghanistan, 1 each in Pakistan, Kyrgyzstan, Uzbekistan, and 4 in Qatar/UAE/Djibouti.

The phone cards can be used at any of AAFES' sixty call centers throughout Operations Iraqi and Enduring Freedom. The "Help Our Troops Call Home" program offers the best value for troops who enjoy calls home from any of AAFES' 46 call centers in Iraq and Afghanistan.

-- 30 --

The Army & Air Force Exchange Service (AAFES) is a joint command of the U.S. Army and U.S. Air Force, and is directed by a Board of Directors who is responsible to the Secretaries of the Army and the Air Force through the Service Chiefs of Staff. AAFES has the dual mission of providing authorized patrons with articles of merchandise and services and of generating non-appropriated fund earnings as a supplemental source of funding for military Morale, Welfare and Recreation (MWR) programs. To find out more about AAFES' history and mission or to view recent press releases please visit our Web site at http://www.aafes.com/pa/default.asp.

_________________________________________________________________________________

You can now manage all your Air Force subscriptions from one location. Point your browser to http://www.af.mil/subscribe/

Try these other U.S. Air Force news and information products:
Air Force Print News - http://www.af.mil/news/ -- daily news from around the Air Force.
Air Force Operations Center - http://www.af.mil/opscenter/ -- an Air Force Link special that highlights Air Force operations.
Airman Magazine - http://www.af.mil/news/airman/ -- a monthly magazine of indepth news and features showcasing America's Air Force.
Air Force Television News - http://af.feedroom.com/?fr_chl=30755134465444c91b0d2d4e2c6e1f4b4575760b -- Air Force Television News is produced bi-weekly.
Air Force Radio News - http://af.feedroom.com/?fr_chl=fecab8607aaae01948e77ffb45d121864d98aa02 -- Air Force Radio News is produced Monday through Friday.
Air Force Policy Letter Digest - http://www.af.mil/policy/ -- a monthly compilation of policy news from throughout the Air Force.
Air Force Press Releases - http://www.af.mil/mediacenter/ -- news releases on current Air Force issues and events.